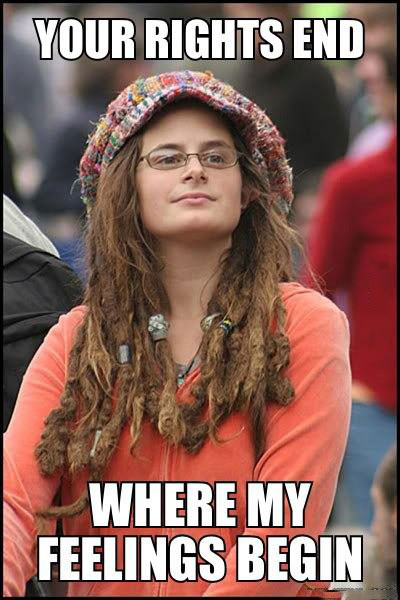 On the night of Friday Dec 11th, Aria Lounge
staff 
on Ariapita Avenue denied the "ladies only free entry 9.30—10 pm" policy to a female club patron, because, according to the club said she was "projecting the image of a man" and therefore had to pay a man's admission fee.

In short, Aria should be defended over its decision to deny entry for what ever reason to any potential patron it doesn't want on its premises. The debate that should be had which all the "legal scholars" and opinion leaders have not acknowledged is the nature of private property rights. 
Society and civilization doesn't work when one or more rambunctious persons seek to use a mob or the strong arm of government via political correctness to diminish the property rights of another.

Do remember that that the very essence of property rights postulates that ownership must include the ability to exclude others from using ones property. 
Therefore if a homeowner or club owner or grocery owner cannot exclude others from the use of his property then the owner does not actually own it, for without the right to exclude, the "owner" is reduced to little more than a hapless caretaker.